Strengthening the Community
Get Started
We make it easy to start CrossFit and change your life!
Success Stories
Check out how our members are taking control of their health.
Upcoming Events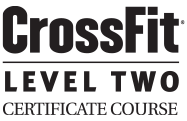 The Furious 7 is in the books and after the dust settled there was no swim WOD, there was a surprise run but it didn't kick off the event and for the first time in any competition (that we know of) there was a blindfolded rock wall climb! The day started with...