Strengthening the Community
Get Started
We make it easy to start CrossFit and change your life!
Success Stories
Check out how our members are taking control of their health.
Upcoming Events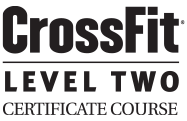 "All human beings should be able to perform basic maintenance on their bodies. It is both a human right and a responsibility to understand how your body works," Dr. Kelly Starrett with Glen Cordoza, Becoming a Supple Leopard When you were in school, did...