Strengthening the Community
Get Started
We make it easy to start CrossFit and change your life!
Success Stories
Check out how our members are taking control of their health.
Furious 7
Get registered and stay up to date with this desert throw down.
Upcoming Events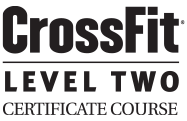 This week at Fury we will be implementing a new training strategy. As a gym we will be taking a forced de-load week. This means we are dialing back the intensity and volume to allow some much needed recovery. Now, don't panic, this doesn't mean you wont...