Strengthening the Community
Get Started
We make it easy to start CrossFit and change your life!
Success Stories
Check out how our members are taking control of their health.
Furious 7
Get registered and stay up to date with this desert throw down.
Upcoming Events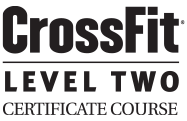 It's a conversation that has sparked interest and controversy over that past several years. Research has been done and articles have been written over the question: Should pregnant women do CrossFit? At CrossFit Fury, there are several women who have continued with...