Strengthening the Community
Get Started
We make it easy to start CrossFit and change your life!
Success Stories
Check out how our members are taking control of their health.
Furious 7
Get registered and stay up to date with this desert throw down.
Upcoming Events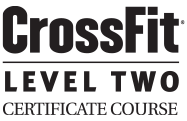 "CrossFit makes me feel like I can achieve my goals – Will thinks I am going to be an Olympic lifter. I'm thinking maybe Olympic swimmer" Taylor Mellon, CrossFit Fury student athlete. Twelve year-old student-athlete, Taylor Mellon is your typical first born child....