Strengthening the Community
Get Started
We make it easy to start CrossFit and change your life!
Success Stories
Check out how our members are taking control of their health.
Furious 7
Get registered and stay up to date with this desert throw down.
Upcoming Events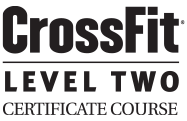 Today was a bit like Christmas at Fury. We got in a shipment of new plates to replace the collection of broken and damaged plates in the back room. We have 19 new 10kg plates and 7 new 20 kg plates. Hopefully we now have enough plates to make sure that even our...